What to pack for a vacation in the Caribbean?
Things that you should not miss in your suitcase. The best vacations to spend an incredible vacation in the Caribbean.
If you're about to go on vacation at any destination in the Mexican Caribbean or Caribbean Islands and you still don't know what to pack, you should know that there are some essential things that should not be missing in your suitcase. Keep these recommendations in mind and get ready to have a dream vacation.
1.- Biodegradable sunscreen
Caring for the skin before and after sunbathing is essential during all summer vacations at the beach and in the suitcase, you should not miss biodegradable sunscreens that are ideal to protect you from the UV rays and that you should apply in the entire body 30 minutes before exposure to sunlight.
Currently, there are biodegradable waterproof products that have not been tested on animals and friendly to the environment. Most are ideal for all skin types.
2.- Lenses and sun hat:
During the summer holidays at the beach, do not forget to wear sunglasses, because this time of year is when they are so much more useful due to UV rays are more intense and dangerous. Do not forget to bring a beach hat with you, as well as being the ideal accessory for sunbathing, also to protect your face.
3.- The perfect book to read at the beach
The beach is the perfect place to enjoy good reading. While you listen to the sound of the waves, feel the sea breeze and enjoy a good cocktail, you can enjoy a good book. Try to carry an easy-to-read book, which you can keep in any bag or backpack, browse in free time or when you have stopped doing the activities you have scheduled during your stay in the Caribbean.

4.- Clothing for the beach
In addition to one or more swimsuits, do not forget to bring beachwear. At the time of making the selection, do not forget to pack all those outfits that are light and comfortable, such as shorts, dresses, pareos, tank tops, palazzos and accessories that make a perfect combination with each of your outfits.
5.- Clothing to go out at night
In addition to sunbathing during your holidays in the Caribbean, don't miss the opportunity to go to a nightclub! so wearing an outfit to visit any of these places never hurts. Many places require a certain dress-code, so you must pack at least two pieces of clothing for any situation that may happen.
6.- Personal grooming kit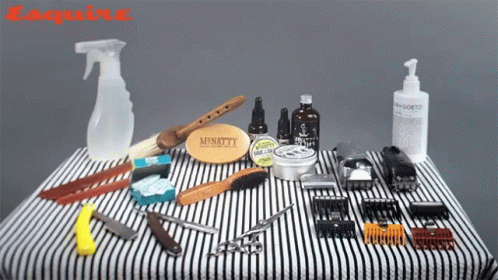 In your suitcase, you shouldn't forget a small kit where you can keep all personal hygiene items. The most essential are:
Brush and toothpaste (with its own case)
Shampoo, conditioner and pocket soap
Deodorant
Moisturizing cream and make-up remover
Brushes and combs
Combs
Shavers and shaving foam
Packing your suitcase to go on vacation to any destination in the Caribbean may be complicated, but with these recommendations, you have an idea of the things you want to bring with you. Would you add something else? Drop your ideas in the comment section.