Try the best of the traditional Mexican food with a contemporary touch that will conquer your senses.
Hacienda Sisal is the best Mexican restaurant in Cancun. It has been highly recognized by TripAdvisor with the 2019 Certificate of Excellence for highlighting Mexican cuisine in each of the menu items.
If you are a fan of Mexican food, you should visit Hacienda, where you will find authentic Mexican recipes, which have passed from generation to generation, made with traditional ingredients and the freshest.
All dishes of Hacienda Sisal are made with organic fruits and vegetables, catch of the day, top quality meat, they also have tequila and mezcal, to make honor to the ancestral techniques and roots, so you can have the best culinary experience during your vacation in the Mexican Caribbean.
If you plan to make a stop at Hacienda Sisal in your next vacation and want to fall in love with Mexican cuisine, you should eat these dishes:
The best Guacamole 🥑
Guacamole is the most representative sauce in Mexico. It is the ideal ingredient to accompany a roast or to eat with tortilla chips. In Hacienda Sisal you can try this dish as they make it directly on your table. It's a unique experience that you will not regret!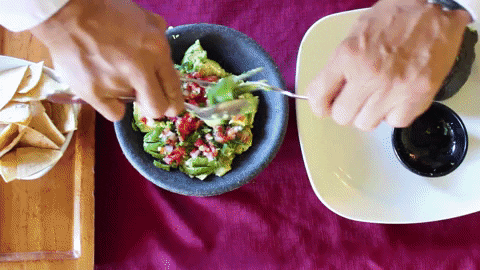 The best soup in Mexico: Tortilla soup 🍲
In Mexico we are fans of eating soups and broths, which we traditionally eat when it is very cold, however eating soup is always a hug for the soul.
We recommend you eat the tortilla soup, which is a tomato broth on a bed of fried tortillas in julienne. It is accompanied by cream, grated fresh cheese, thin slices of guajillo pepper and avocado.
The best Cochinita Pibil in Cancun 🍴
If you are on vacation in the Mexican Caribbean, you must visit Hacienda Sisal and eat the best cochinita in Cancun.
Respecting the traditional and ancestral recipe of the ancient Maya, the cochinita of Hacienda Sisal, is a preparation of marinated pork, for more than 8 hours, in a mixture of chilies, achiote and wrapped in a banana leaf that is baked during the night. Once the stew is ready, it is served with purple onion in sour orange, habanero pepper, and tortillas.
The best oaxaqueño mole 🍴
In Hacienda Sisal you can eat the best recipe for mole oaxaqueño that is served on very special occasions such as a wedding or a birthday.
This dish is faithful to the traditional Oaxacan recipe, which includes ingredients such as chili peppers, sesame seeds, pepita, raisins, pepper, chocolate, oregano, cinnamon, salt, sugar, plantain, burnt tortilla, yolk bread, onion, tomato, peanuts, nuts, chicken broth, and our secret ingredients, so it is a must.
If you are looking for the best Mexican food during your next Mexican Caribbean vacation, Hacienda Sisal is the best Mexican restaurant in Cancun to pamper yourself with the best selection of representative Mexican dishes. Don't forget to ask for the Golden Margarita 🍹, you'll love it!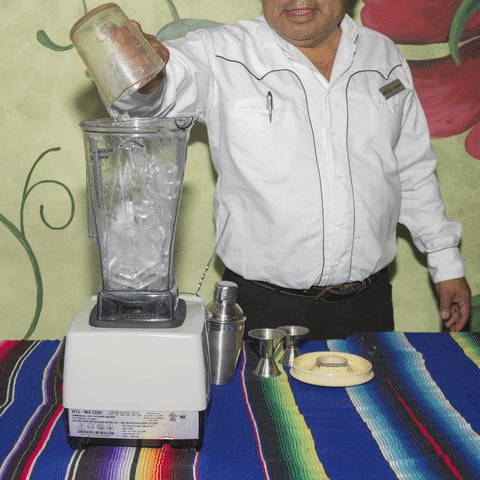 Don't forget to make a reservation at Hacienda Sisal and live the best gastronomic experience during your vacation!!